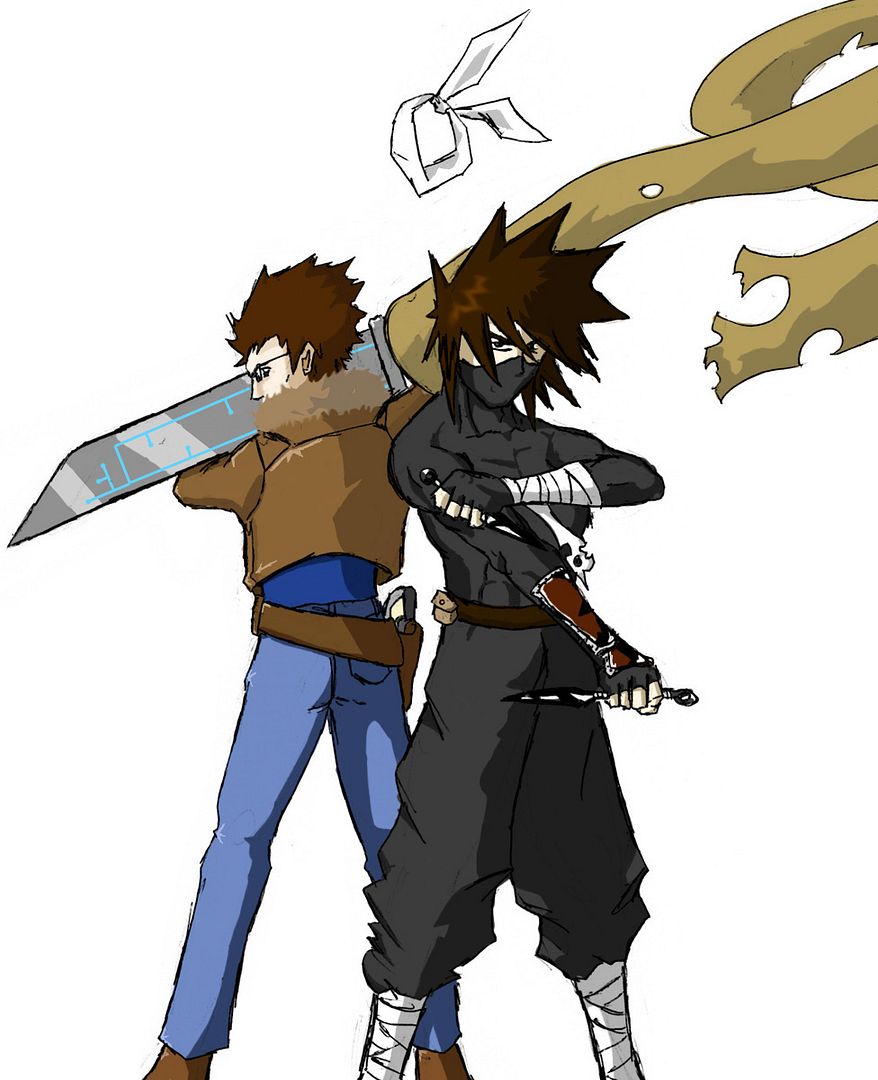 These guys are a couple of member-created characters on mangarevolution.com the two here are Maniac and Tubenose. um.. those objects in the air are a white hankerchief that Maniac wears around his neck and a scarf that Tubenose has around his neck.. and they are floating away i guess..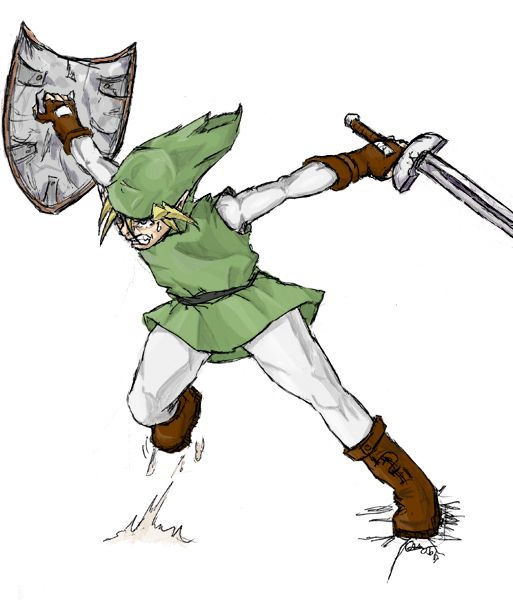 Link from The Legend of Zelda series.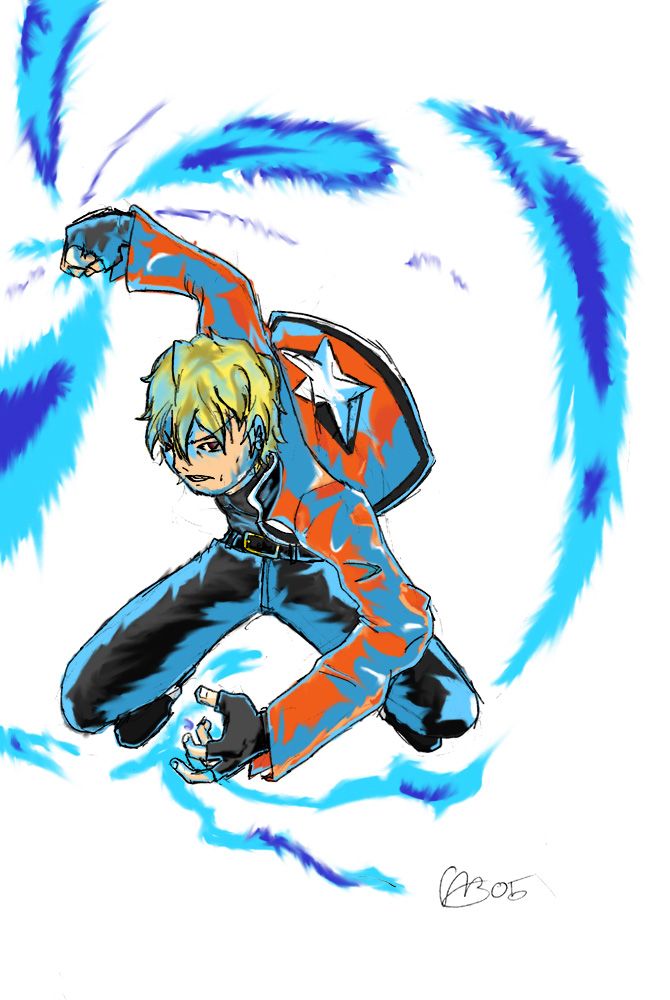 I considered this to be finished when i posted it on mangarevolution, but i realized that i really need to rework how the energy crap is shining on his clothing. this character is Rock Howard from SNK's King of Fighters series.