i'm just now getting around to posting all this:




the model was sick so we each took a turn at modeling for 30 minutes each (clothed, of course). here is a series of images. first, the drawing i drew, then all of the drawings of that person together (minus one that i forgot). we each got to keep all of the drawings of ourselves.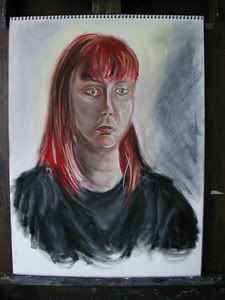 this is brittney, textiles major, awesome dyed red hair, super nice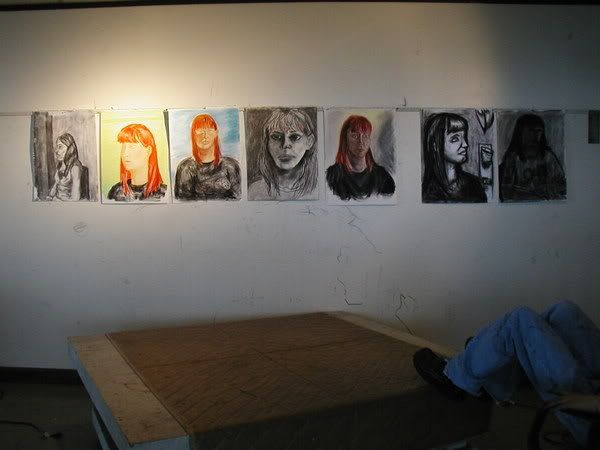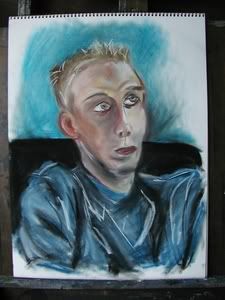 this is trey, who has a strangely shaped head, really. he's 17 and goes to a catholic school (after being kicked out of akins). he does his drawing homework in detention.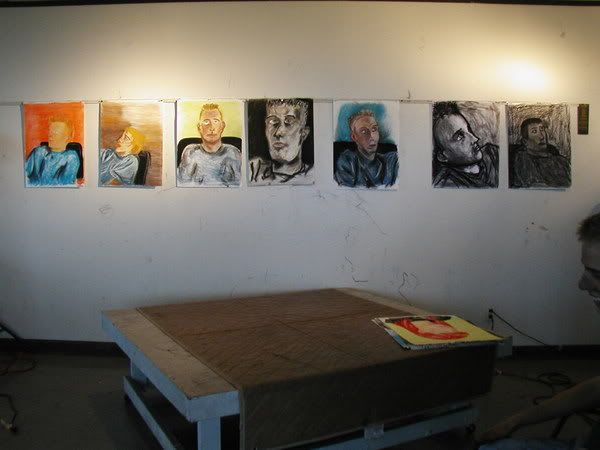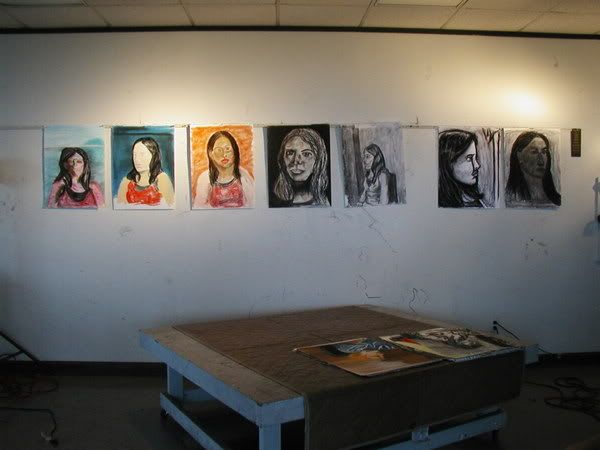 i was the next to pose, and i obviously have no drawing of myself.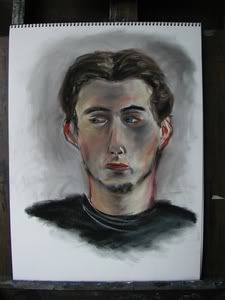 brian. enough said, i think.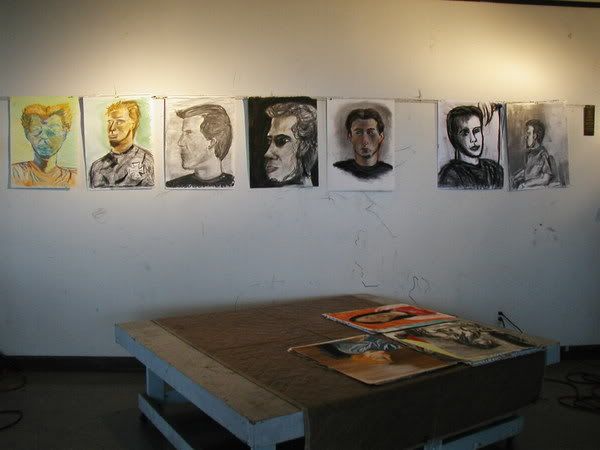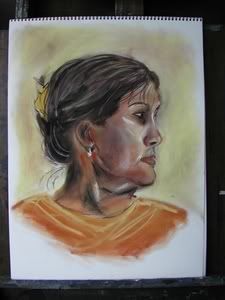 cecilia. this is my favorite drawing. she was also in my drawing1 class last year so we're somewhat bonded.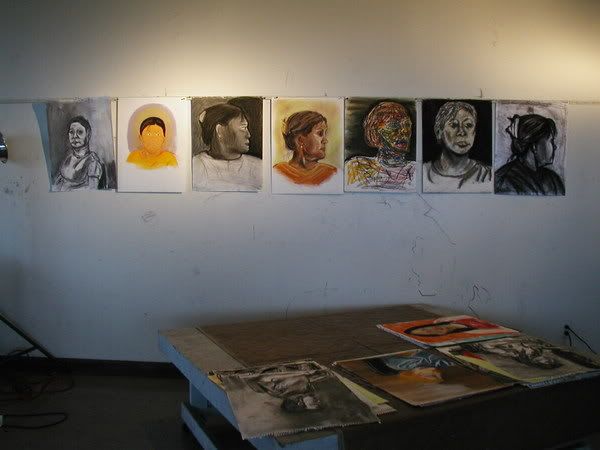 brittney was trying out something new with those squigily ones.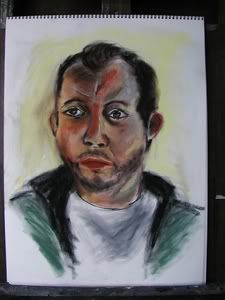 carlos. finally found a new job. he's the guy whose car i crashed into that one day..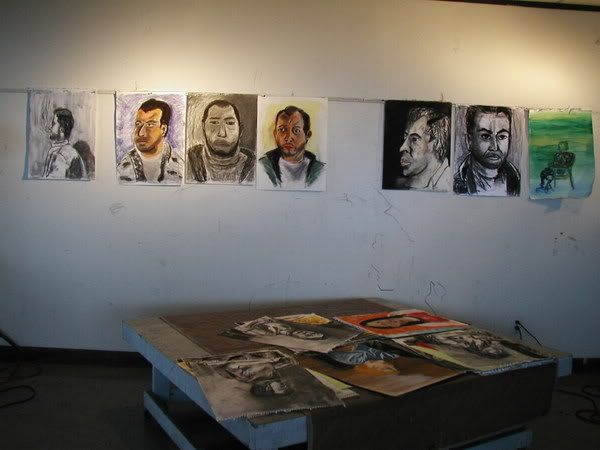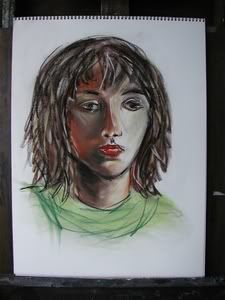 christina, the girl who ALWAYS shows up an hour late. i don't really like her. ashe loved this one.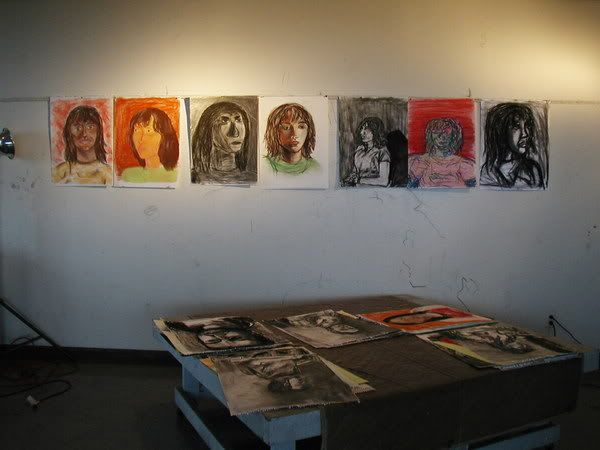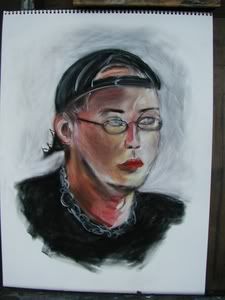 and finally: bill, metal guitarist, total hick, had his piece in the art show with mine.